Chateau Nightclub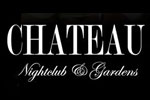 Location:

Paris Las Vegas

Nights:

Friday, Saturday, Sunday, Tuesday

Lounge:

Beer Garden open daily

Music:

Top 40 & House

Dress Code:

Fashionable, No ball caps, sneakers or other athletic wear

Local Night:

Tuesday
Chateau Nightclub VIP Packages
VIP Entry with Table

What's included:

Vegas VIP Host
Chateau nightclub Entry
No Line (includes cover)
VIP Table (Guaranteed)

Call 1.800.VEGASVIPfor exclusive pricing

BOOK / Inquire

2 Club Tables w Limo

What's included:

Vegas VIP Host
Limo Transfer to Strip club
Strip club Entry & Table
Limo Transfer to Chateau nightclub
Chateau nightclub Entry & Table
No Line (includes cover)

Call 1.800.VEGASVIPfor exclusive pricing

BOOK / Inquire

VIP Entry for Ladies

What's included:

Vegas VIP Host
Chateau nightclub Entry
No Line (includes cover)
Chateau nightclub Tour

Call 1.800.VEGASVIPfor exclusive pricing

BOOK / Inquire
Chateau February, March 2016 Calendar - Weekly Events
Chateau Nightclub Las Vegas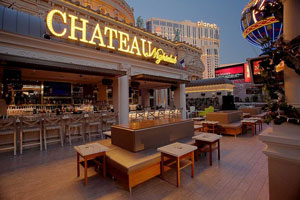 Sugar Factory has become a nationwide phenomenon with celebrities like Kim Kardashian, Holly Madison, and Mike "The Situation" Sorrentino all seen promoting and tasting the trendy lollipops. The next biggest thing set to hit the Las Vegas nightclub scene will be opening at Paris Hotel and Casino called Chateau Nightclub and Sugar Factory American Brasserie.
This 65,000 square foot and $40 million dollar project is sure to take nightlife and restaurants to the next level in Vegas. It will kick off with top notch celebrities and performers beginning with none other than Drake on March 5th for the inception of Chateau Nightclub. The nightclub and restaurant replaces the space in Paris that is formerly known as Risqué and Ah Sin Asian restaurant and is a completely new venue and concept that will be sure to be the place to see and be seen in Las Vegas beginning this March. From the strip, passersby and tourists can catch a glimpse of the project that is being erected up from the sidewalk of Las Vegas Blvd and you can see the rooftop terrace that will double as the brasserie's beer garden by day and the rooftop terrace for Chateau Nightclub at night. The terrace's view will be unmatched by any other venue in town, being located directly across from the fountains of the Bellagio that have the world-famous water shows every 30 minutes.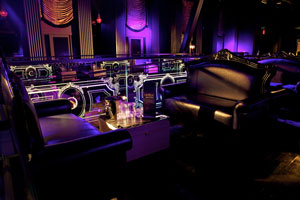 Guests of Chateau Nightclub will be able to revel in the spectacular water show from Chateau's terrace with unobstructed views. The 3 venues could probably operate independently, but instead are all miraculously intertwined with guests being able to start out the night with a cocktail at the casino bar then head to the brassiere and chocolate lounge before hitting the nightclub and beer gardens later in the evening. One of the amenities that Sugar Factory is offering is its own dedicated valet located just steps away from the entrance to the restaurant, thus eliminating long valet lines and far walks from self parking at the Paris. There are specialty drinks and chocolate desserts being offered that are mouth-watering. From the $1,000 gold-chocolate sphere that comes with a bottle of Dom and a basket full of goodies, to the delectable "Grand Cru" that is a chocolate fondue that combines chocolates from all over the world including Hawaii, Peru, Denmark, Ecuador, and Bolivia. Guests will be sure to find something extravagant that will fit their fancy at Sugar Factor American Brasserie and Chateau Nightclub weather it is a tasty dinner, dessert, or drinks and dancing at the nightclub upstairs. The V-shaped main room adorns beautiful blues, purples, black, and bronze highlights that accent a unique DJ booth located on top of a vertical fireplace with an enormous LED digital screen background.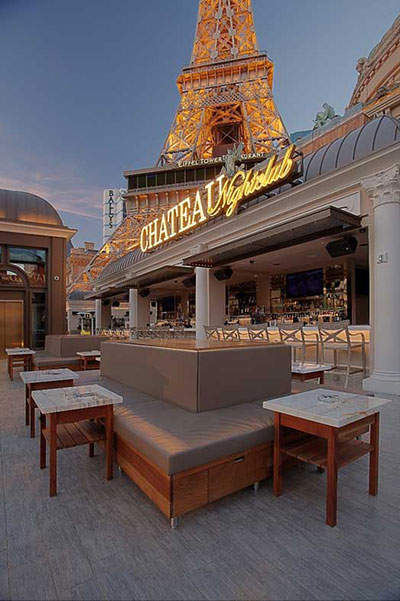 It will be sure to amaze even the most discriminating nightlife enthusiast. Lampshade chandeliers hang over the bottle service booths that incorporate the rotunda sunken in dance floor theme. Outside, the terrace is somewhat reminiscent of PURE's outdoor terrace except that it is nearly twice the size and complete with double sides fireplaces on either side of the bar and topped with a DJ booth and large VIP tables big enough to seat a group of 15 party-goers. It is surrounded by 16 plush cabanas that will be sure to elevate the energy to the next level. You can't forget about the Bellagio fountains located directly across from you! Chateau's Beer Garden's weigh in at about 15,000 square feet and begins at the bottom of the Eiffel Tower and the elevator whisks you right through to the beer gardens where guests are greeted in a large scale shrubbery that spells "Chateau." It is a three-tiered greenhouse-esque nightclub equipped with three more bars, heated/cooled floors, a third DJ booth, and VIP seating for the ultimate treatment at a nightclub. With two venues, three distinct nightclub spaces, three DJ booths all with different music, and multiple entries and exits into the venue, this $40 million dollar Sugar Factory/Chateau Nightclub will be the hottest spot in Las Vegas. Be sure to call 1-800-Vegas-VIP to make your reservations.