2. Party in the Daylight
They used to say the hottest parties were at night, but Vegas has grown to bring the entertainment during the day. Dayclubs are as abundant as nightclubs, offering the same excitement and entertainment you'd expect from a nightlife venue. That includes a DJ, a place to dance, and a bar to grab some much need refreshment from.
Venues like Marquee Dayclub, Drai's Beach Club, Encore Beach Club, and TAO Beach Club are some of the more popular joints that you'll want to check out. Bring your bathing suit and spring for VIP service to avoid waiting in a pesky line. You'll also get your own Bungalow or Cabana, depending on what you're looking for. Bungalows will provide plenty of space, but may keep you separated from the party a little while cabanas are a little more intimate to the affair, giving you a smaller area to escape to when the sun gets a little too friendly with your skin.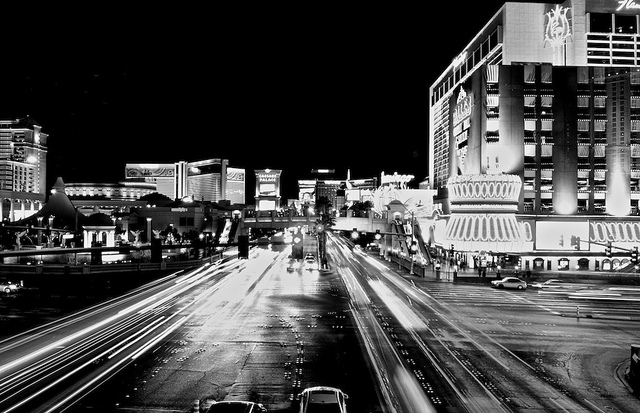 1. Enjoy Some Nighttime Fun
Of course, this is what you came to Vegas for – the nightlife. Before we even get into which clubs you should check out, let us say this – Reserve Bottle Service. With bottle service, you'll be given immediate access to the club, escorted past the line by your own private VIP host. Awaiting you on the inside, a bottle of premium liquor set atop a VIP table reserved just for you and your party. Surely you've heard stories of VIP tables and thought they were out of your reach. With bottle service, there is one waiting for you and your party.
When it comes to nightclubs, you'll hear a lot of names thrown about, but there are some that are musts. XS, Drai's, Light, Hyde, and The Bank are a selection of some of the city's best. World class entertainment and crowds that will surely drag you in await you at this fine establishments.
Don't hesitate. Give us a call today to book your VIP stag party here in Vegas. Everything we mentioned here is completely available through our VIP services and one of our VIP hosts will be glad to put together the perfect package for your Las Vegas stag party.
By "Mark LoProto"